Chances are, you're not getting as much magnesium as your body needs. Here's how to get more of this important mineral in your diet.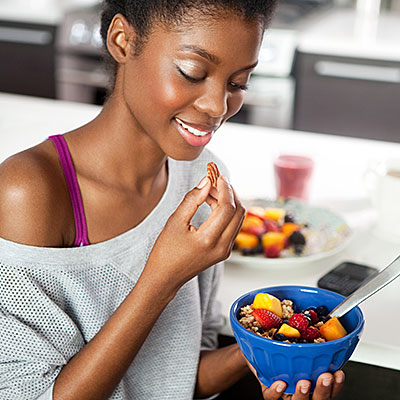 Credit: Getty Images
by Christine Mattheis
Magnesium helps your heart, muscles, and immune system function properly–and studies suggest that nearly half of Americans aren't consuming enough of the mineral. But before you start popping supplements, you should know there's a difference between inadequate intake and a true deficiency. Signs of deficiency include nausea, vomiting, fatigue, and loss of appetite, and are quite rare. However, people with type 2 diabetes, high blood pressure, or digestive ailments like Crohn's and celiac disease, as well as those taking medications for heartburn or osteoporosis are at higher risk of magnesium deficiency. Read on to find out more about how much magnesium you need and where to get it.
Next: How much magnesium do you need?
» View All
Get the latest health, fitness, anti-aging, and nutrition news, plus special offers, insights and updates from Health.com!